16

sep
Wael Shawky – Cabaret Crusades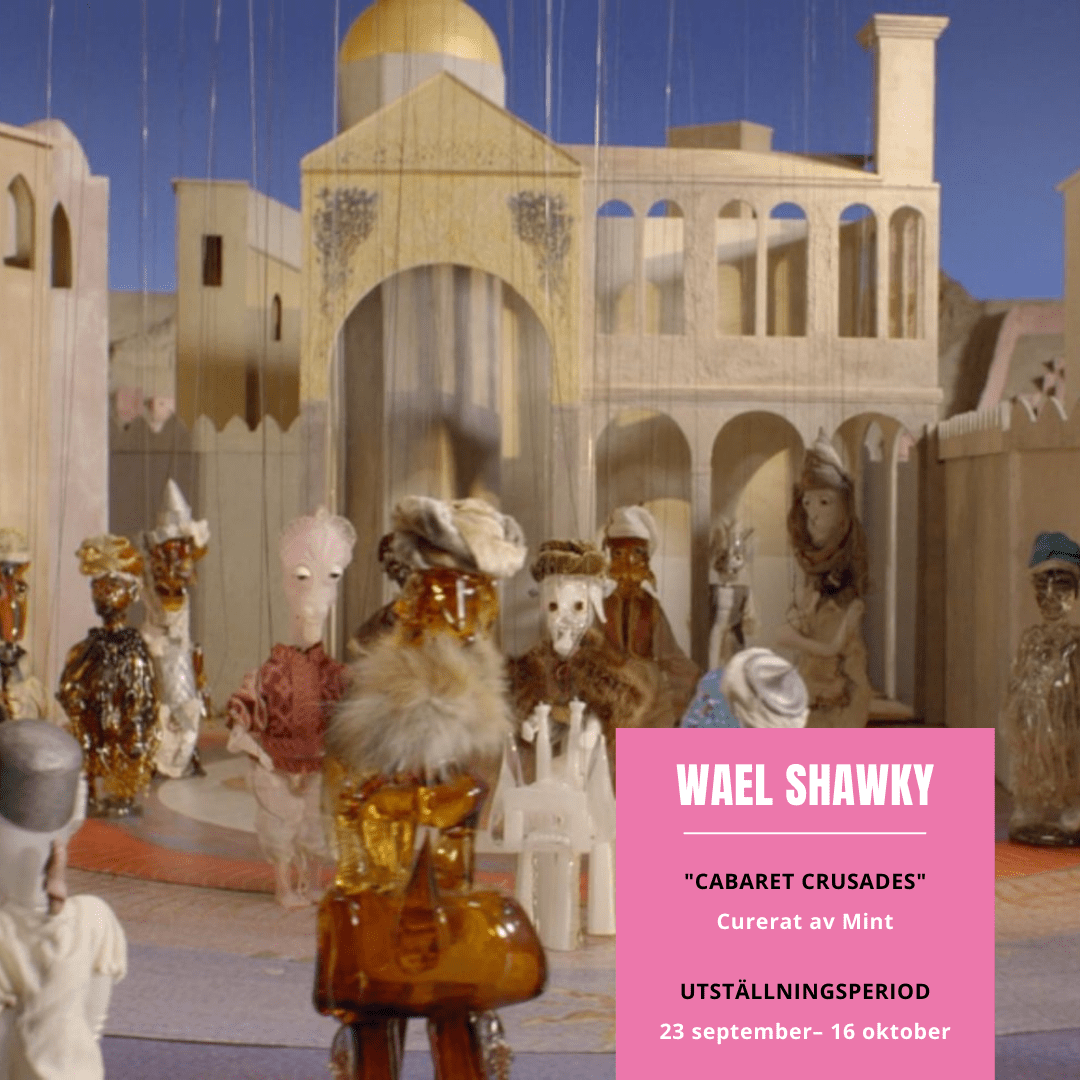 🔶 Wael Shawky – Cabaret Crusades 🔶
För första gången i Sverige presenteras Wael Shawkys episka videotrilogi Cabaret Crusades som inkluderar The Horror Show Files (2010); The Path to Cairo (2012) och The Secrets of Karbala (2015). Wael Shawky är en internationellt verksam och flerfaldigt prisad konstnär född 1971. Han bor och verkar i Alexandria, Egypten.
Med hjälp av 200 åriga marionettdockor och skräddartillverkade keramiska figurer skapas ett suggestivt drama om korstågen berättat från ett arabiskt perspektiv. Triologin är inspirerad av den libanesiska historikern Amin Maaloufs verk Crusades Through Arab Eyes (1983).

På arabiska, engelsk textning.
Curerat av Mint på inbjudan av FOLK i Skärholmen. Mint är en konsthall, ett ambulerande konstprojekt och en curatorsduo. Bakom initiativet står Emily Fahlén och Asrin Haidari som arbetar med ett intresse för radikal konstproduktion, generationsöverskridande möten och platsspecifika interventioner.
Tack till Sfeir-Semler Gallery
📅 Utställningsperiod: 23 september – 16 oktober 

🔺 Vernissage: torsdag 23 september, 17.00–20.00
(OBS. Max 50 besökare i lokalen samtidigt)

📍 Adress: Ateljé SKHLM i Skärholmens Galleria, Bredholmsgatan 4 (Bredvid Kjell & Company)

🔗 Klicka HÄR för att komma till Facebookevenemanget

⏱ Öppettider: 
Måndag – onsdag, 12.00–17.00
Torsdag – 12.00–19.00
Fredag – lördag, 12.00–17.00
–
Utställningsprogrammet stöds av Kulturrådet och genomförs i samarbete med SKHLM Centrum och ABF Stockholm.