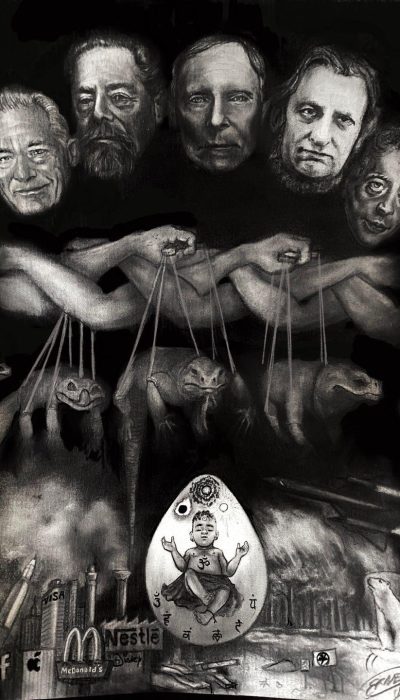 Konstverkets titel: The Reality
Teknik: Blyerts på Print 1/1 
Mått: 420×594 mm
Mina konstverk är mitt sätt att uttrycka det jag tar in under min tid i förorterna. Mycket av det är saker som ibland anses vara taboo och svårt att prata om i flera olika kretsar pågrund av kulturen. Mycket är min verklighet och vad jag själv har gått igenom som jag kanaliserar fram på mina verk. På olika sätt så är det att överleva för mig för att konsten har varit mitt sätt att prata när jag inte kunnat uttrycka mig med ord. 
Som till exempel the Reality. Där är det min bild av hur dessa verklighet ser ut – vilka som styr vilka som är under dom och vad dom har gjort och påverkat därav min tolkning på verkligheten.